The medtech company Chordate Medical currently has two patient studies that are in the final stages and two studies in the planning stage. Below, CSO Jan Hermansson talks more more about the studies and the company's K.O.S technology for the treatment of migraine and rhinitis.
Chordate Medical has developed Kinetic Oscillation Stimulation (K.O.S), a neuromodulating intranasal treatment method for chronic migraine and chronic nasal congestion (rhinitis). K.O.S affects the autonomic nervous system by stimulating the nerve cells in the nose with vibrations, which is believed to provide a preventive treatment effect on both migraine and rhinitis.
The company's products are sold in selected markets in Europe, Israel and Saudi Arabia.
Several studies with K.O.S
At present, the company has two studies with data analysis and reporting within reach – the migraine study PM007and the rhinitis study PM008 – as well as two planned studies with the K.O.S technology. The purpose of Chordate Medical's clinical development program is primarily to support the market introduction of K.O.S for the treatment of chronic migraine in the EU, as well as lay the foundation for regulatory market approval in other markets such as theUS.
The studies are so far both initiated and financed by the company, according to the company's CEO Anders Weilandt:
»Our clinical development strategy is aimed to conduct studies of specific nature and shorter duration ourselves and to encourage and facilitate other independent external investigator-initiated studies once such opportunities arise«
The migraine study will be completed in 2022
Since 2018, a randomised and placebo-controlled migraine study with K.O.S is being conducted at clinics in Germany and Finland. The study, called PM007, includes a total of approximately 132 patients with chronic migraine. The primary endpoint is the effect of treatment on the number of days of headaches of moderate to severe intensity per month.
Since a CE marking in migraine is already in place, the purpose of the migraine study is primarily to be able to publish scientific evidence for the treatment and thus support the company's sales and marketing activities.
The last patient has been recruited and is expected to leave the study by the end of July 2022. This means that a scientific article is expected to be finished and ready to be submitted for review by the end of October 2022.
Planned migraine study at King's College London
Chordate is also planning to start an open pilot study, PM009, at King's College London with approximately 25-30 patients. The study aims to evaluate the efficacy of K.O.S in the preventive treatment of patients with chronic migraine who do not respond to treatment of CGRP inhibitors – a patient group with few treatment options available.
The ambition is that K.O.S will reduce the number of days with headaches. The study will also examine relevant biomarkers in blood samples from patients to evaluate the potential positive effects of the treatment.
Post-marketing study
The company has another study planned, PM010, which will be a so-called post-market surveillance study. The study aims to follow long-term results and safety of K.O.S in patients with chronic migraine during regular clinical treatment. About 200 patients will be recruited at 15 clinics in 3-4 European countries.
PM010 is an open study, i.e. both investigators and study participants know what treatment is being given. Data will be reported at intervals and used to fine-tune recommendations for the clinical treatment regimen.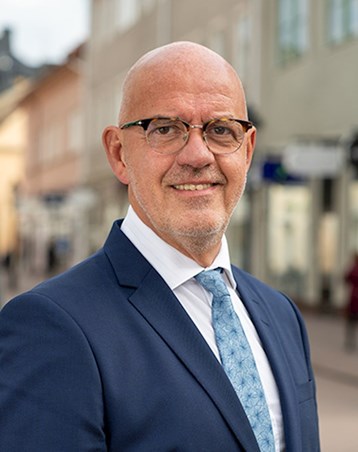 The CSO tells us more about the studies
BioStock contacted Jan Hermansson, CSO at Chordate Medical, to learn more about the ongoing and planned studies. Hermansson is a dentist and has previously held managerial positions in the pharmaceutical industry at AstraZeneca, Pharmacia & Upjohn and Astra, among others. He has been CSO of Chordate Medical since 2012 and currently holds approximately 268,384 shares in the company.
Jan, what results do you hope to obtain in the ongoing study PM007 in migraine patients?
– Hopefully, we can prove that our treatment provides a statistically significant reduction in the number of headache days in this seriously ill patient group. The interim analysis of the study must have shown good results since we obtained marketing approval (CE marking) from it.
– However, the data is still blinded, only the notified body has been given access to this analysis. Now we hope and expect that the end result can confirm what we assume the interim analysis showed and that it can provide strong support for the marketing of our treatment.
When do you intend to start your two planned migraine studies PM009 and PM010?
–PM009 will first, the ethical assessment of the study has been completed and the contract with King's College is being processed. The administration is extensive but we hope to get started with the first patients in August/September.
– For the PMS study PM010, it will be a gradual start depending on how long it takes to get the necessary approvals and contracts in the different countries. My hope is that some clinics can get started right after the summer, but it will probably take 6 months before all the clinics are up and running. Since this group of patients is really in need of new and better treatment for their chronic migraine, it should not be too difficult to find suitable patients.
What is the medical need for new treatment options for the PM009 patient group, i.e. patients that do not respond to CGRP inhibitors?
– These patients have already tried at least three other preventive medications before they are treated with CGRP inhibitors. If they do not get any effect with these new monoclonals, there are not many more options. We may not be able to help all patients in this study, but if we help a subset of them, we can greatly improve their quality of life! As a chronic migraine patient, you have at least 15 days of headache per month, of which at least 8 days with migraine.
Could you tell us a little more about the importance of conducting a post-market surveillance study like PM010?
– We are doing this study both to learn more about how to optimally treat this patient group and to meet the requirements of our reviewing body, Intertek. In this study, we follow the patients for 12 months. The patients will fill in a migraine diary every day and will be in contact with the treating clinic once a month. The treatments are planned together with the patients.
– Each patient receives a "starting dose" of 4 treatments in the first 6 weeks and then receives treatment as needed. We will thus be able to find the correlation between the number of headache and migraine days with the number of treatments the patients need. Knowing this, we will be able to give recommendations on treatment intervals etc. These observations are also important in negotiations with those who in the future will reimburse/pay for this treatment.
Could you also give us an update regarding the rhinitis study PM008?
– After many delays due to Covid-19 restrictions in the clinics, we were finally able to close the database at the end of May, and now the data has been transferred to statisticians for analysis. We hope to send a preliminary study report to participating clinicians over the summer so they can provide their comments and interpretations. After that, some of the doctors will write a manuscript for publication. All data are still withheld from us.
Finally, how are the ongoing and planned studies funded?
– Our studies are self-funded and within our plan. PM007 has also been financed by VINNOVA.