Chordate Medical is currently in Helsinki to present the migraine treatment Ozilia® at the Finnish Neurology Association's congress, taking place from November 1st to 3rd. The congress is gathering 450 delegates from across Finland.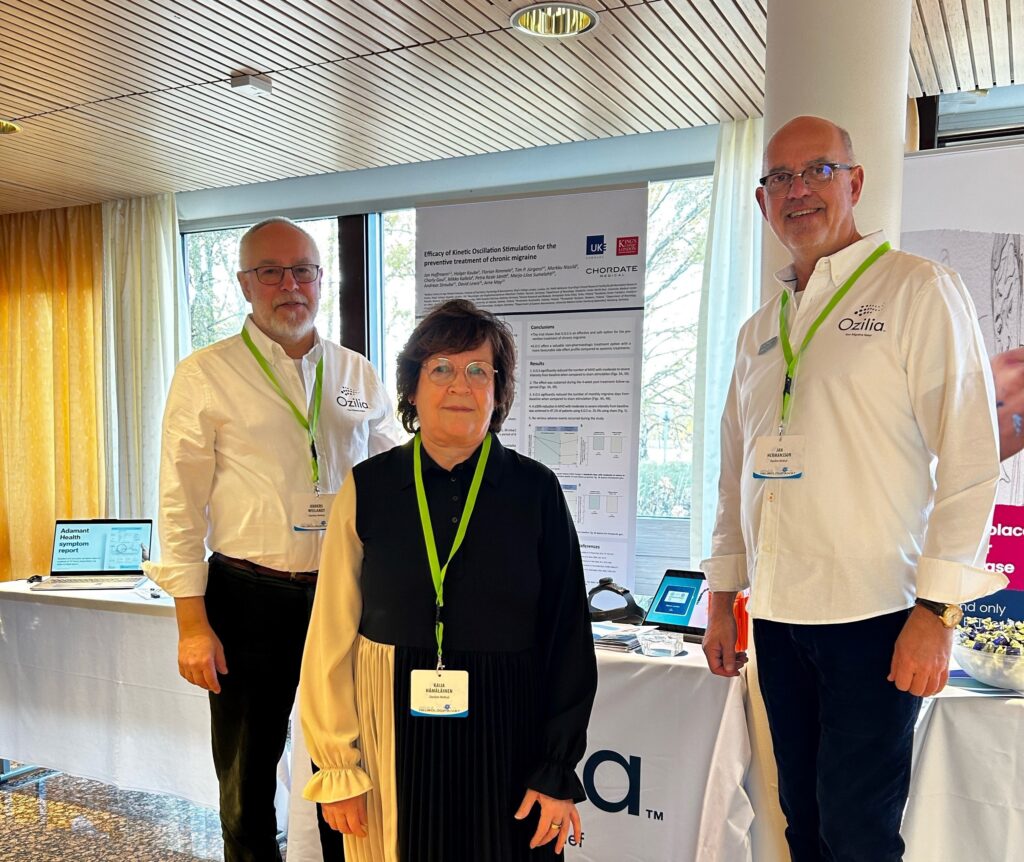 "We are met with significant interest from numerous migraine specialists and neurologists. The Ozilia® treatment is considered a necessary and welcome drug-free addition to the treatment arsenal. The Finnish clinics that participated in the migraine study PM007 are a big asset and help in spreading awareness of Ozilia® in the country," says Anders Weilandt, CEO of Chordate Medical.
Ozilia® is a CE-marked nerve-stimulating treatment method that offers a drug-free alternative for chronic migraine. The treatment has clinically proven efficacy according to a recent study, and is marketed in Finland, Germany, the UK, Italy, Israel, and Saudi Arabia.